Baby prams are very convenient baby products that make moving out with children easy. If one is to browse online or check baby stores, there is a wide variety of pram brands and models, each of which serves a different need. It can be quite confusing to choose the right pram among the many different styles available. It is ideal to accustom yourself with different types of prams and specific features that they offer.
Remember, do not choose solely based on price as expensive is not necessarily better and the cheapest product may not serve the purpose of safety and durability. Here are different types of prams with their advantages and features. Also, make sure, you base your buying decision on specific requirements such as the age of child, budget, place of stay, weather and space availability.
Also Read: How To Ensure Safety In a Baby Pram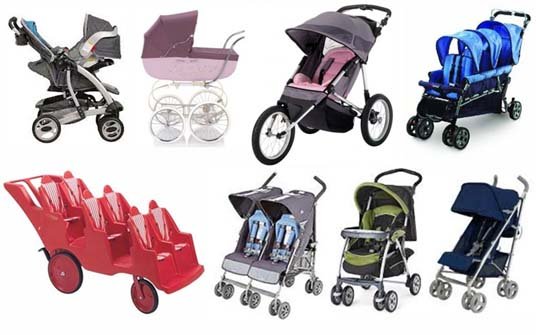 Standard prams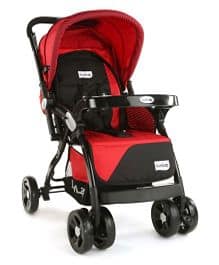 These prams are the right choice if durability and span of use are main concerns. Standard prams are easy to push and go from infancy to toddlerhood. These may not have over the top features but offer all reclining positions and can be moved easily on the sidewalks and mall floors.
These are the basic versions that have been around for several years and do not cost too high. Some features that they do not have, include handbrakes, adjustable handles and mp3 docks.
Pram prams or baby carriages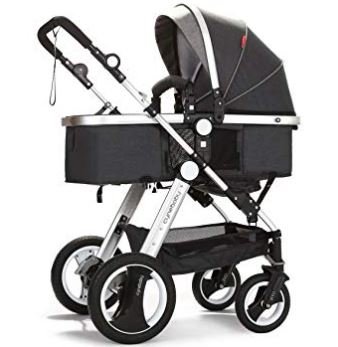 If you wish to go on long walks with your newborn, a pram is an ideal choice. These prams feature a horizontal frame in rectangular shape that is perfect for a sleeping baby. It comes with soft and fluffy cushioning that helps to keep the baby comfortable and prevent them from rolling to the extreme corners. It also comes with a sunshade or canopy in order to protect from sunlight. These are amazingly lightweight and easy to steer around. They are a classic design that looks pretty stylish and thus parents do not shy away from roaming around with them.
However, pram prams are not ideal for long travels as their tires cannot take too much and also, they are not compatible with car seats. You will have to move the child to other equipment when moving into the car.
Jogging/Running prams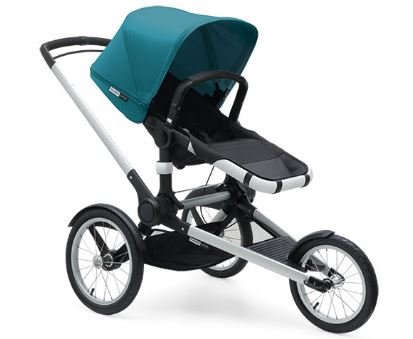 If you do not want to miss on your health regime as you take care of your child, these prams are for you. They are meant for jogging and running. They come with a wrist strap, 4-point harness, strong and thick wheels, swivel feature in wheels and feature a very lightweight frame.
The mileage of the wheels is very high, so you can keep jogging or running without worrying about tire failures. The sturdy frame also allows impact absorption and hence protects the baby from bumps. These prams are ideal for any terrain.
The only downside to these prams is that they may be quite expensive owing to the superior safety features and extra accessories.
Lightweight prams: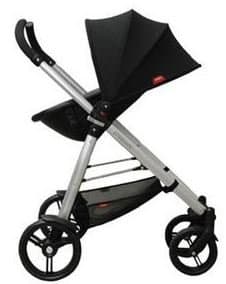 The increasing complexity of lives and significant volumes of tasks to accomplish each day make lightweight prams popular among parents. These are very easy to handle and walk around with and are ideal for long walks and high volumes of work throughout the day. You can push them with just hand, so it is easier to carry bags after grocery shopping or handling older kids. However, lightweight prams are not ideal for newborns as they can be unstable and do not come with a reclining seat.
Double prams: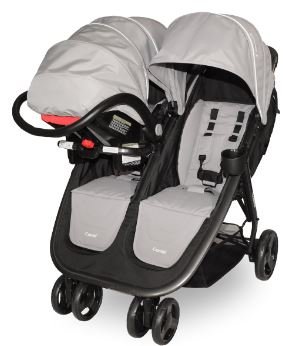 The idea of having twins can be daunting when considering the practical aspects of raising kids and moving around with them. A twin pram is indispensable if you need to step out everyday with the twin. The pram accommodates both the babies with enough space for them to sit comfortably. They come with side by side seats for both the babies, individual trays for both the babies, a double canopy for sun protection. The frame and wheels are stable and built in a way that offers support and stable movement when the pram is in motion.
Not only are these simplistic in design, but also offer accommodation space for all the essentials for twin babies. They are easy to push and as convenient as a single pram. However, they come with a hefty price tag owing to better materials and added features.
Heavy duty prams suitable for all terrains: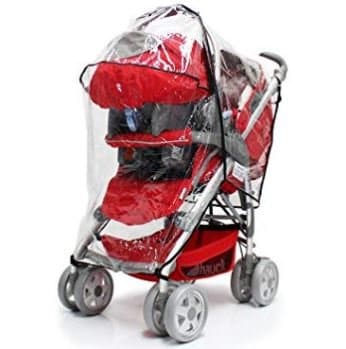 These prams come with all the features that you can ever imagine in a pram. These are built to be rolled on all types of surfaces and hence are safe and reliable. It comes with 3 large wheels that can be swivelled easily and also includes very soft cushions.
These prams are a very good investment as they can last really long and you can save them for all the following children. This type is ideal to be used on all surfaces and all-weather conditions such as snow or rain.
This is one of the most expensive prams but will last several children, so you can easily accept a hand me down or sell yours to a thrift store. Whatever you do, stay assured that the quality of all-terrain carriers is worth every penny spent.
Travel System:
If you use the car extensively for transportation, a travel system is a very useful investment. At first glance, it may look like just a pram but it does a lot more than being a seat with wheels. It is a complete package that serves all the needs of parents on the move. It includes a toddler pram base and a car seat. It is easy to assemble and works with almost all cars. It costs slightly more than other seats and prams but minimizes the hassle of buying two equipment. It also offers the convenience of moving the sleeping baby to the car directly in the car seat without having to disturb them.